All the sectors including Industries, Hotels, Hospitals, Airports, Gyms, Museums, Tourism places and even in Commercial offices and even in-residence area you can see explored uses of Cable Trays. And the applications of Cable Trays are drastically increasing due to its wide range of benefits.
You're at the right location. From here, you can have all the varieties of Cable Trays with the least effort.
Cable Tray is simply a Tray to hold our cables and wires. Cable Trays are made of fine material like Mild Steel, Stainless Steel, Aluminum, Galvanized materials, or FRP (Fiber Reinforced Plastic) used to manage our cable connection. It has numerous advantages compared to conventional wiring implementation styles.
In short, your cables and wires can be easily enclosed in the cable tray. So, you would be able to manage your cable and wiring connections quite easily.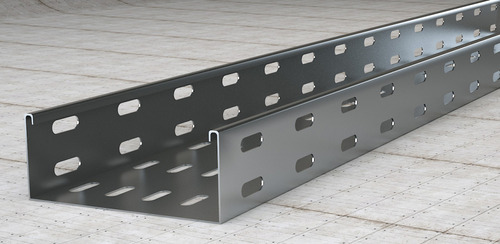 What are the Key Benefits of using Cable Tray?
Cable Management Trays demand less maintenance and deliver expanded safety.
It provides safety from fire and other fluctuations.
Varieties of cable trays fulfill varieties of infrastructural requirements.
Cable Tray management system delivers quick repairing and troubleshooting of connections.
It is way more effortless to change the connections and to shift your connected instruments with Cable Trays.
Cable Trays can be used indoors and outdoors as well as underground and external connections.
Cable Trays keep cables safe from moisture and it also prevents drooping.
The most important application of cable tray; it can be instantaneously repaired with less laboring.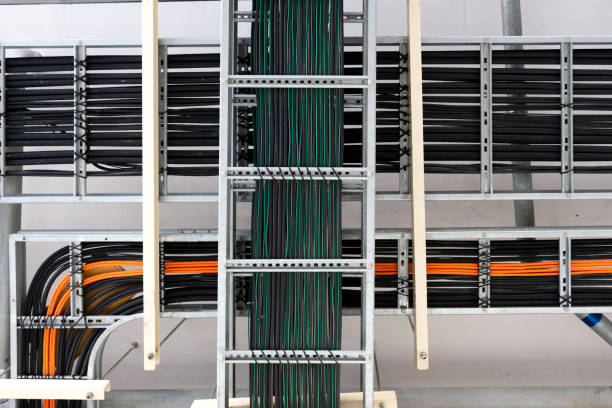 Types of Cable Trays with their application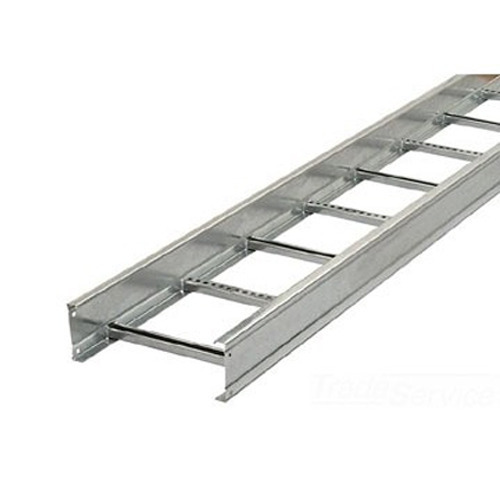 Ladder-type Cable Trays
From its name, you can guess its design which looks like a Ladder. These are widely used in huge buildings to arrange very thick power cables, Server cables, and other heavy cables.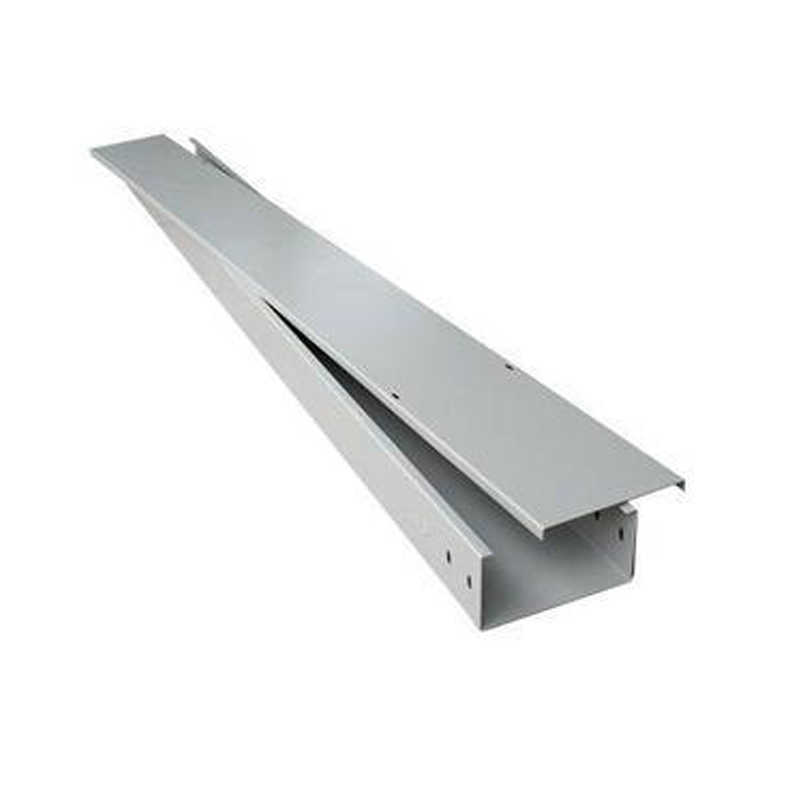 Solid Bottom Cable tray
A solid bottom cable tray is also a Cable management tray used widely used to protect cables from the interference of electromagnetic or radio-frequency waves. These types of Trays are non-ventilated preferred for Server and Communication cables.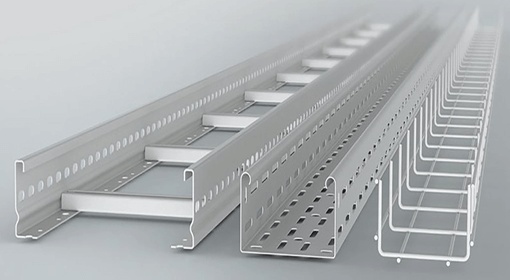 Channel Cable Tray
This kind of Cable tray is used for installing small cables and wire connections.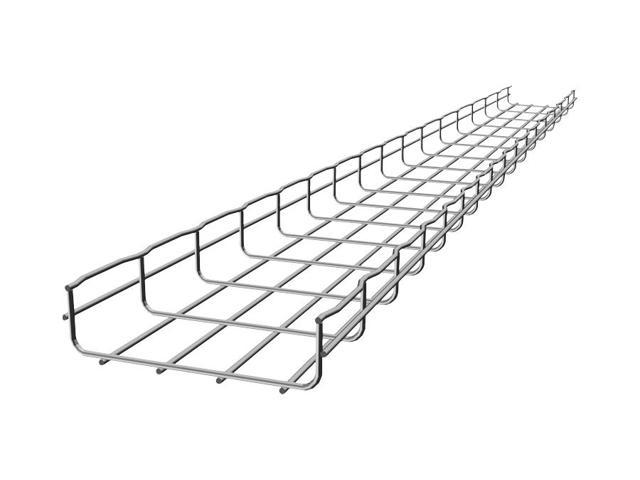 Mesh Cable Tray/ Wire Mesh Cable Tray
It is also called Basket cable tray. This type of cable tray is generally made of wires of metal welded together looking like a mesh. These types of trays are used for Telecommunication cables, Fiber optic cables, and low voltage connections.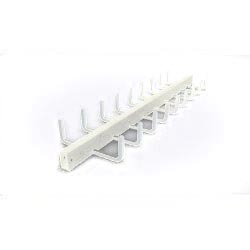 Single Rail Cable Tray
Single Rail cable trays are used to protect and manage lower voltage connections. Cables and wires held by Single Rail Cable Trays stay free to a very extent.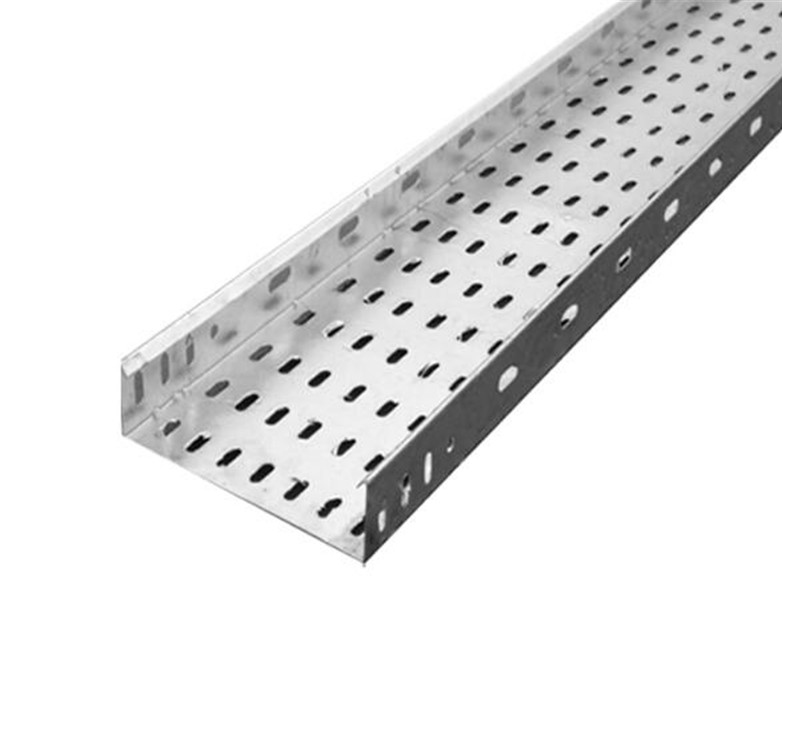 Trough Cable Tray
Trough Cable Trays are widely used to enclose heat-generating connections. Therefore, these cable trays are designed to provide frequent ventilation to cables through small holes.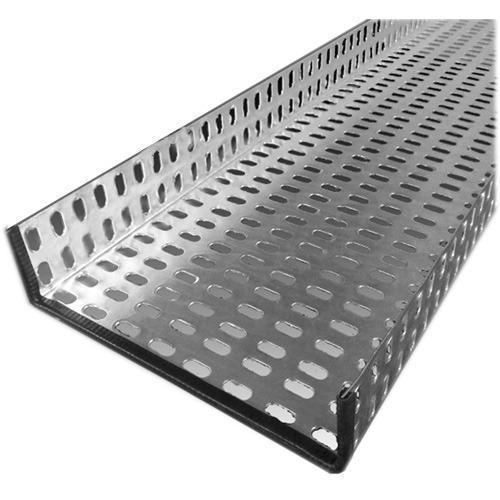 Perforated Cable Tray
Perforated cable trays provide medium ventilation and more support to cable than Ladder Type Cable Trays. It contains holes on its sheet and it is used to distribute electricity and signal wires.
Types of Materials used in Cable Trays
Aluminum
Cable trays made of Aluminum are light weighted and highly corrosion resistant. These types of trays demand less maintenance.
Steel and Stainless Steel
Steel's Cable Trays are well-known for its strength and endurance. But it is less corrosion resistant and is heavier in weight.
Whereas "AISI type 304/316 Stainless Steel" is used to manufacture the Stainless-Steel Cable Trays. Stainless steel doesn't react with most organic and inorganic chemicals at even very higher temperatures. That is the main reason behind the excessive application of Stainless Steel.
Alloys
Cable Trays are also made from some Alloys containing Aluminum, Steel, or Galvanized metals.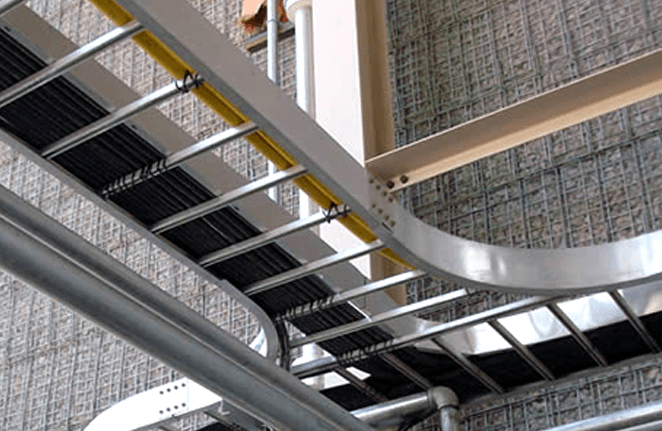 Coating Materials for Cable Trays
Galvanized, Pre-Galvanized and Hot-Dipped Galvanized coatings are used to provide ultimate strength to core material of the Cable Trays. These materials are used to prevent moisture, corrosion and heating issues in connections. Coatings fortify the lifespan of Cable Trays.
What we've GOT for YOU!!!
We can help you choose a suitable Cable Tray to perfectly match your requirements and budget.
We transform every conventional cable and wiring into Smartly Managed connections of Cable Trays.
Whether it's underground, on wall or ceiling, we have solutions for each wiring connection.
Our products are trusted and adequately fit into all the safety measures.
Our Expert Team will guide you through how to install the Cable Trays. The team will also provide Calculations considering Cable Tray Expansion and Contraction due to temperature change.
Nearly no one is able to survive without wires and cables. We want to make you safe and your wiring connections steady. Our motto is to deliver lasting tools and instruments to strengthen relations with you and making it long-lasting.
The Promise: "We will never compromise with safety and quality."
We are focused to feed your requirements by implementing the required technologies. We are aligned with the safety standards. And of course, we have the expertise to bring discipline to your cable connections.
At Lyka Laser Tech , like everyone on the earth, we want to grow ourselves with honesty. And we are pouring a significantly amazing amount of passion and perseverance. We strongly believe that there is no growth like satiating our customers.
We deliver entirely made-in-India products.
Have you a query or suggestion?
Contact us Now. We would love to listen to you.