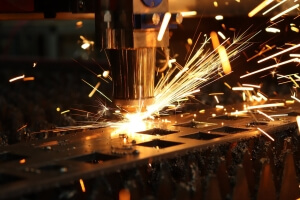 Lyka Laser Tech has been established with advanced technology and privately held metal company in Gujarat. An innovative and metal focused company, providing product development, it's Manufacturing and selling metal services like Laser cutting, CNC bending, Tig, Mig, Arc Welding and Assembly services, Sheet metal fabrication.
Mission:
We committed to provide customized laser solutions for demanding industrial application which is our customer's remarkable needs.
Lyka Laser Tech provide rapid precision laser cutting of metal stamping and sheet metal components from prototype through production by giving with 24 hours service. We have fully equipped and certified quality control department to ensure that every components is having exact specifications or not.Our unit is one of the most modern unit and it includes factory & office complex within 43000 Sq. ft. area at Khatraj in Ahmedabad, State Gujarat. We have departments like Purchase, Design development, Quality control, Human Resource.

One of the most appreciate & efficient job that we offer is laser cutting, CNC Banding, Welding, Assembly with wide range of products.
Mr.VIJAY PATEL
Managing Partner
Mr.VIREN PATEL
Managing Partner
To be recognized as an innovator of world-class manufacturing processes, people development, and contract manufacturing solutions that provide a competitive edge for our customers globally.
To consistently deliver innovative and efficient contract manufacturing solutions that provide our customers with a competitive advantage.