Sheet Metal Fabrication & Contract Manufacturing
Lyka Laser Tech has provided rapid precision laser cutting of metal stamping and machine components from prototype through production by giving with 24 hours service. We have fully equipped and certified quality control department to ensure that every component is having exact specifications or not. Our unit is one of the most modern unit and it includes factory & office complex within 43000 Sq. ft. area at Khatraj in Ahmedabad, State Gujarat.
We have departments like Purchase, Design development, Quality control, Human Resource. We committed to provide customized laser solutions for demanding industrial application which is our customer's remarkable needs.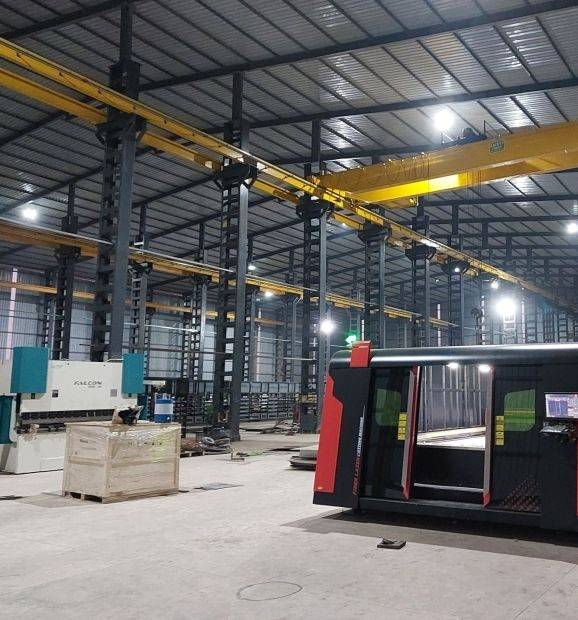 Lyka Laser Tech has been established with advanced technology and privately held metal company in Gujarat. An innovative and metal focused company, providing product development, it's Manufacturing and selling metal services like Laser cutting, CNC bending, Tig, Mig, Arc Welding and Assembly services, Sheet metal fabrication.
We are a ISO 9001:2015 certified company with continuous improvement built-in to our operations. These sustained processes ensure that we maintain consistent quality across all of our departments.
We produce price-competitive products and deliver them to you in a timely manner.
We can start from a new product design and take it to full production through our NPI and DFM solutions.
Our Inventory Program offers shortens lead times and manages demand fluctuations, product design changes, short product life cycles, and component price fluctuations.
We capitalize our buying power through economies of scale to minimize the costs of raw material and component purchasing.